Gîte Colline du Bonheur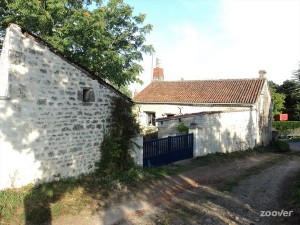 The cottage "Hill of Happiness" is an independent and isolated house on the own land (about 5 acres) of Patrice and Yvonne.
Outside the cottage, there are their own house, stables, cellars and the meadow.
The cottage is fully restored and is situated on a higher plateau.
It has its own gate (where you can load and unload your luggage), a large enclosed patio (approx. 12 x 12 meters) with covered terrace and furniture and a private entrance for exclusive use of tenants.
In the most northern corner of the site are two caravans, one of which is leased.
The cottage is built of limestone, typical of the Loire Valley. The walls have been restored and reinstalled.
All floors and ceilings have been improved and also the water supply of electricity and drainage.
The oak beams are visible in all three rooms. The roof is covered with old stoves.
On the terrace one can have breakfast as well as dinner in the evening.
The atmosphere is welcoming and warm. You will be amazed by the sunsets and endless hills.
Special gîte Colline du Bonheur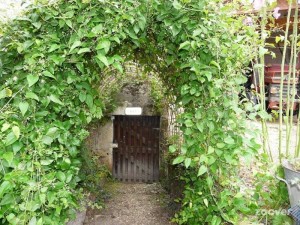 The cottage has been lovingly restored and furnished and you're really on the hilly French countryside.
Though bakery, supermarket and restaurants can even be reached on foot.
French Patrice will be happy to wines and liqueurs to taste and besides cooking for you on the day of arrival.
Dogs are welcome and can roam freely on the enclosed patio.
You can use the summer a common pool