Fishermen, cyclists and walkers can pick up along the Vienne River at 1 km.
A little further the sandy beaches in the river where you can sunbathe, picnic and paddle in summer time.

The nature is beautiful in all seasons but the spring (April and May!) is the best.
There is a market every Thursday's in Chinon, on Tuesday's in Bourgueil and on Friday's in St. Maure, all approximately a 20 minutes drive.
Tuesday afternoon there is a small market on the square opposite the town hall of L'ile Bouchard.
In season, there are also regular services around Theneuil: historic flea markets (vide greniers) and antique markets.
The antique market in Chinon is held all year on the third Sunday of each month.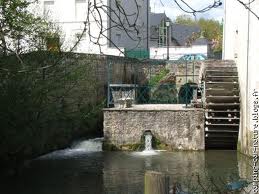 For cyclists and walkers, there are many trails.
Cycling and hiking trials can be downloaded from the Internet for free.
Link: Touraine Loire Valley (English)