L'ile Bouchard & Theneuil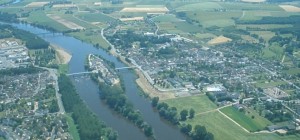 L'ile Bouchard is a village three miles from Theneuil, with about 8,000 inhabitants part of the District of Chinon. It features a large supermarket, a city center with bakers, butchers, public swimming pool, doctors and dentists.
There are a few restaurants, a hotel and a campground. There is also a tourist office.
River Vienne runs through the village towards Saumur where it flows into the river Loire.
L'ile Bouchard is a meeting point for pilgrims who visit Our Lady of Prayer, a church of the parish of St. Giles.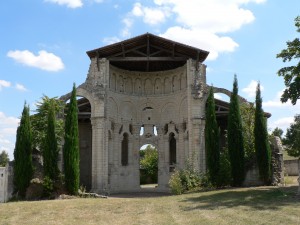 December 8, 1947, four young girls have watched the appearance of the Virgin Mary and the angel Gabriel. Since then, every year there is a meeting of pilgrims on December 8.
The is named after Bouchard Island in the Vienne river, between the two parts of the village where generations of the Bouchard family built a castellum.
Bouchard III is the founder of the now famous church in the late 11th century.
Theneuil is a farming hamlet, with only 300 inhabitants. Each year on the last Sunday of Julya Farmers Market year is organized.
Partly due to some Dutch this celebration has become a festival with music professionals (once each two year, again in 2011), wine, live and restaurants, antiques stalls and old vehicles.
Theneuil is located in the extreme south-western department of Indre-et-Loire.