From here you can visite either the region of Limousin (Limoges, Haute-Vienne) and the region Pays de la Loire (Saumur and Angers, in the region of Anjou, Maine-et-Loire) quickly.
To the north you drive through the Loire Valley, also called the garden of France.
Here are the most magnificent forts, castles and gardens such as Chinon (19 km), the backdrop to key moments in French history which include the Templar Knights, Charles the VII and Jeanne d'Arc.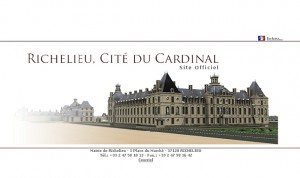 Richelieu (19 km) named after the Cardinal (1585-1642), until his death the first minister for Louis XIII, of his fortune he built "Richelieu"as the model town. Cardinal Richelieu was the "bad guy" in the story of Alexandre Dumas' Three Musketeers.
You can use a radius of +/- 125 km o other castles, vineyards, gardens, cathedrals and abbeys of the Loire Valley, such as:
Rigny-Ussé (Sleeping Beauty Castle)
Rivau
Azay-le-Rideau
Bourgeuil
Langeais
Tours (petit Paris)
Chinon
Amboise
Villandry
Chenonseau
Blois
Chambord
Château du Clos Lucé (Leonardo Da Vinci – Amboise)
Saumur
Montsoreau
Fontevraud L'Abbaye Royale
en nog veel meer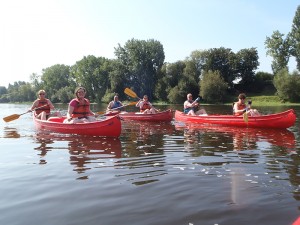 There are several cycling routes along the Loire. Chinon you can rent bikes, as well as canoes and kayaks.
On the Loire and the Vienne are several tours possible half-day, full day, or even for several days.
More info: CLAN Chinon (French)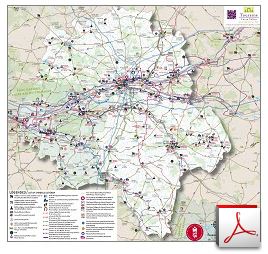 Download Cart: Touraine